Career Outlook
Position yourself as a leader in your research and professional career with interdisciplinary training in global health and infectious disease. Graduates of Georgetown's M.S. in Global Infectious Disease have varied career options in academia, data modeling, policy and public health, and advocacy.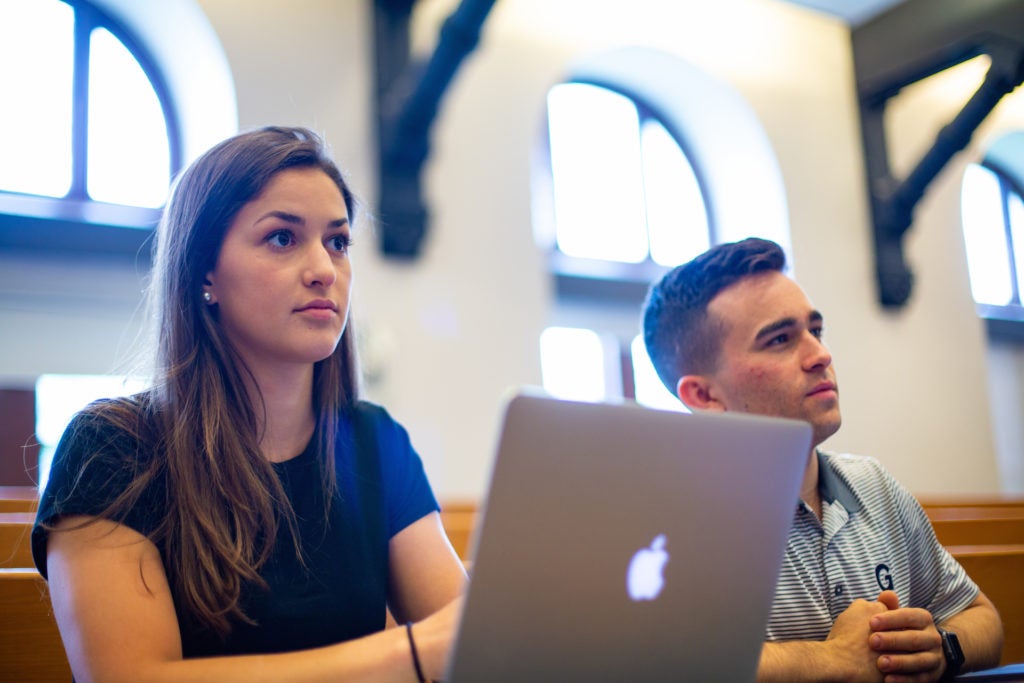 The Infectious Diseases Graduate program training will provide a unique skill set that can be applied to both professional and academic settings. In the public sector, many parts of the Federal Government, as well as state, and local health departments need professionals that have studied practical approaches to manage infectious disease prevention and response to disease outbreaks. In the private sector, government contractors, non-government actors, consulting firms and pharmaceutical companies would have openings that match well with the skills gained from the Global Infectious Disease program.

Graduates of the Global Infectious Disease Ph.D. program have gone on to post doc positions at Harvard and Johns Hopkins as well as Senior Researcher or Research Fellow positions at National Consortium for the Study of Terrorism and Responses to Terrorism (START) and Association of Physicians for the Underserved. Other positions include Epidemiologist at the CDC Center for Global Health and a Senior Adviser at government consulting firm.

Need More Information?